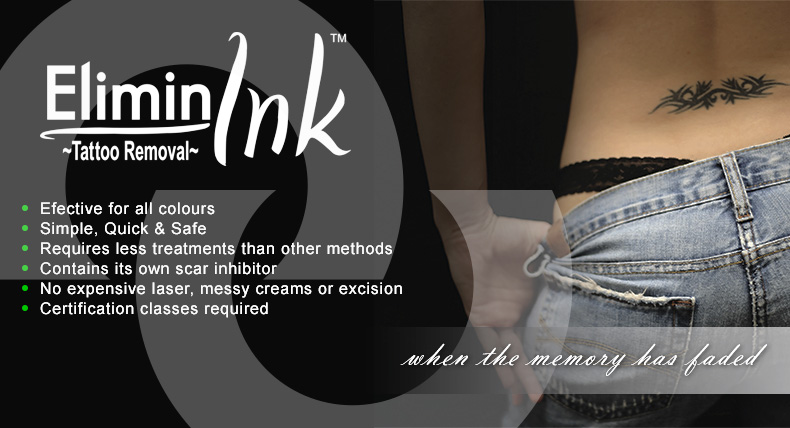 EliminInk Tattoo Removal
EliminInk is a revolutionary method of ink extraction developed to
remove tattoos
quickly, easily and permanently. There are many benefits to using EliminInk over other methods of tattoo removal. The EliminInk
tattoo removal
treatment is less painful and faster than other treatment methods. In many cases the EliminInk treatment is more effective than laser and requires fewer sessions to obtain satisfactory results. Aftercare is simple and only requires that the patients follow a short set of instructions.
The
EliminInk tattoo removal system
works much like the original tattooing process, but instead of ink, it uses a solution formulated to bond with the original
tattoo
ink that draws the ink to the skin's surface. DermRenu, a scar inhibitor, is contained in the EliminInk product to help minimize or prevent scarring.